About Edward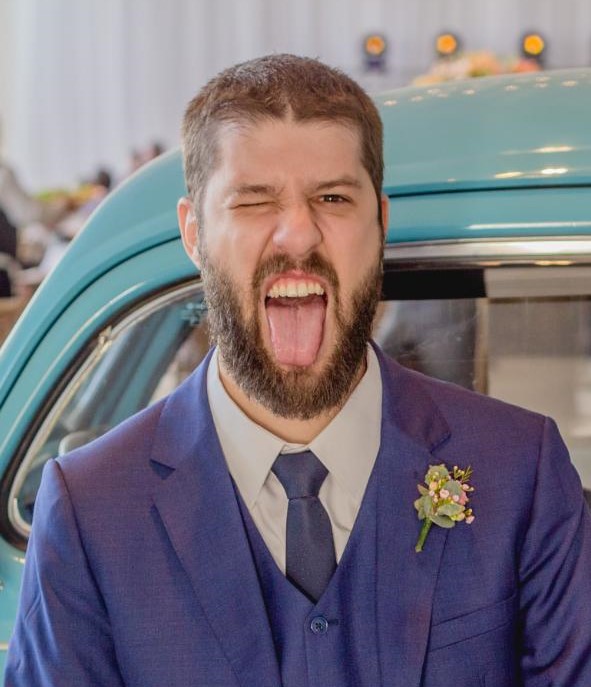 Yup, I'm the guy on the picture.
It was taken on my wedding day, so I guess I'm married. I love my wife, too, and we plan on having five kids.
But that's probably not what you want to know, so...
My pen name is Edward Castle and I'm an author. I write stuff in the GameLit genre.
If you're curious, GameLit is basically a fantasy branch that involves some type of gaming rules. Think Jumanji or Sword Art Online if you will. Sometimes people are playing games, sometimes they are transported to a game-like world, and sometimes game rules start applying to our reality somehow, but there's also some kind of gaming element involved.
I first fell in love with GameLit when I read Legendary Moonlight Sculptor, and since then, I haven't stopped reading it.
Lucky for me, I found the genre when it was in the beginning here in the West. So, when I found myself with an idea that hadn't been written yet, I decided to try my hand at writing it.
Thus, the Unbound Deathlord series came to be (
ebooks
/
audiobooks
).
I say I'm lucky because I always dreamed of being an author, but I never really pursued the dream until I wrote Unbound Deathlord. Oh, I wrote plenty of stuff that shall be forever locked in the bottom of a dusty chest in my basement, but I never really thought I would become a full-time writer.
Before trying it, I was a web developer. It wasn't all bad, but I am certainly glad I'm not programming all day every day to pay my bills.
But, well, I did it!
And that I owe to you, dear reader.
Thank you kindly, without you, my dreams would be just that, dreams.
You made it a reality.
Thank you.
I plan on writing other series and I'm currently translating a book I wrote in Portuguese to English.
To get the latest news about everything I'm doing, follow me on social media (links above).
I guess that's it.
Have a good one! =)